Fred A. McWhorter elementary school
Mesquite Independent School District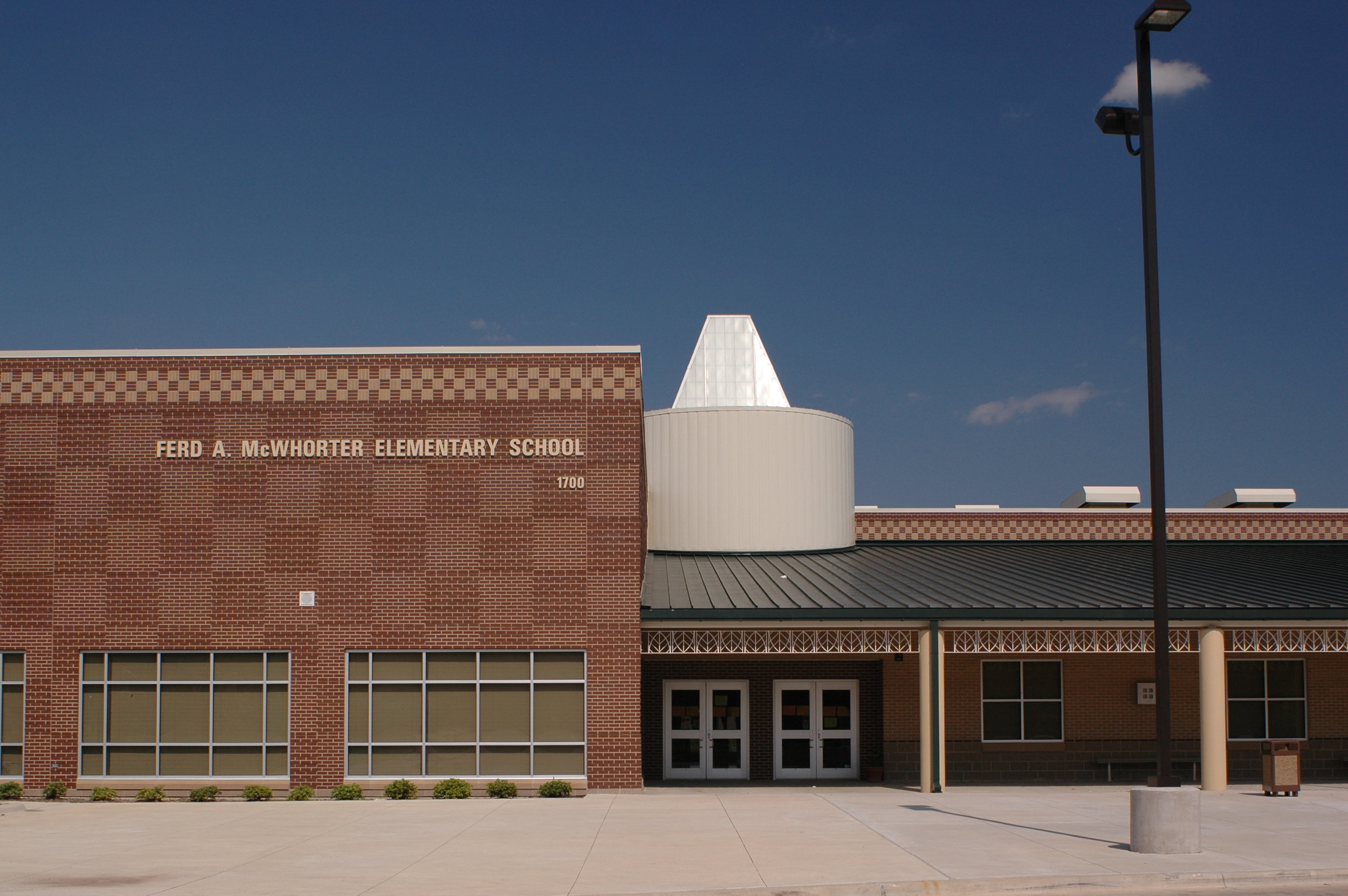 An 84,000 SF new facility to replace the existing school on the same site. Demolition and new construction was carefully phased and coordinated to allow school session with minimal disruption. 32 classrooms, computer lab, art, 2 music rooms, 2 special education rooms, CMC, resource center, speech, 3 special instruction rooms, gym, cafeteria, and administrative offices. During the project, the district teamed with the city in a joint District/City-shared recreation center which increased the scope of the project, yet WRA's expertise in replacement schools and meticulous project management assisted the district and the city in incorporating the new recreation center into the scope. A number of cost savings to the client were also realized due to WRA's integral involvement.
PROJECT SCOPE:
Size: 84,000 SF
Budget: $10,700,000
Completion Date: July 2004
Location: Mesquite, Texas
OWNER:
Mesquite Independent School District
CONTRACTOR:
Pogue Construction
AWARDS:
2005 Educational Appropriateness Award, TASA/TASB
"They employ only quality consultants and are experts in working with all modern materials, general designs and changing functions of spaces."
John Horn, Ed.D., Former Superintendent of Mesquite ISD